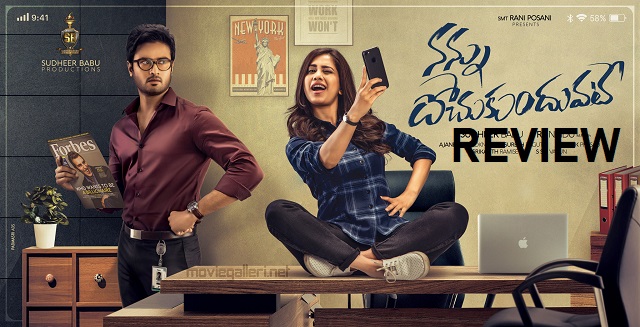 ---
Nannu Dochukunduvate
Cast: Sudheer Babu, Nabha Natesh
Director: R.S. Naidu
Music: Ajaneesh Loknath
Producer: Sudheer Babu
---
Factsreel rating: 3.25/5
---
Positives:
Sudheer Babu and Nabha performance: Can witness lot of maturity in Sudheer Babu acting, he excelled in all emotions, Nabha performance is absolutely fantastic, scenes between the lead pair was really good.
Entertainment: Tons of entertainment, especially in first half
Music: is also fine but not too good.
Negatives:
Second half: After bulk entertainment in first half, movie goes emotional and slow in 2nd half
Story: Predictable story, feels like we have seen several movies of this type.
---
Factsreel prediction on the movie:
After the success of Sammohanam, Sudheer Babu started his own production house and made a grand debut with Nannu Dochukunduvate. Positives vibes for the movie all over.
Overall movie is good with lot of entertainment, though it doesn't have a strong story plot it will be good to watch and enjoy with family. The movie might end up as above average to Hit at the box office.
*This review is my personal opinion on the movie and will not affect its performance at the box office