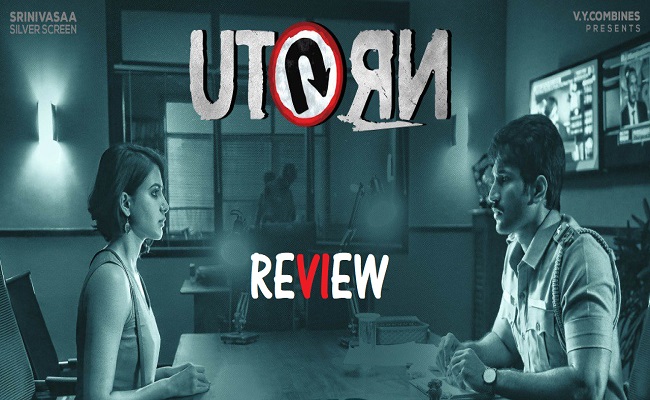 ---
U Turn (Telugu)
Cast: Samantha Akkineni, Aadhi Pinisetty, Rahul Raavindran, Bhumika Chawla
Director: Pawan Kumar
Music: PoornaChandra Tejaswi
Cinematographer: Niketh Bommireddy
---
Factsreel rating: 3.75/5
---
Positives:
Samantha and Aadhi
Direction and screenplay
Twists
BGM
Negatives:
Nothing much noticed except the run time (around 2 hours)
Entertainment
---
Factsreel prediction on the movie:
U Turn (2018) starring Samantha and Aadhi Pinisetty in the lead roles directed by Pawan Kumar is a remake of Kannada film U Turn (2016) directed by Pawan himself. Director Pawan Kumar took a small line "violating traffic rules" and created a story around it, which needs to be appreciated.
Coming to the positives of the film, both Aadhi and Samatha excelled in their roles as police officer and news reporter, and other supporting actors like Rahul Ravindran and Bhumika were also good but the main story revolves between the main leads. Other biggest assets of the movie are Cinematography by Niketh and Music by Poorna. The Background Music was superb as it gave life to the suspense and emotional scenes.
There are few negatives of the movie which but can be neglected, the run time of the movie is very less, we feel like leaving the theater so early. Another drawback of the movie is entertainment, though not required for this kind of movies but still few people watch movie only for entertainment.
Overall U Turn movie will end up as a hit to super hit at the box office.
*This review is completely my personal opinion on the movie and will not affect its performance at the box office.